In-form Leon D'Souza earned a third-place finish at last month's FCG World Championship, which was held at Pala Mesa Resort and Red Hawk Golf Club in California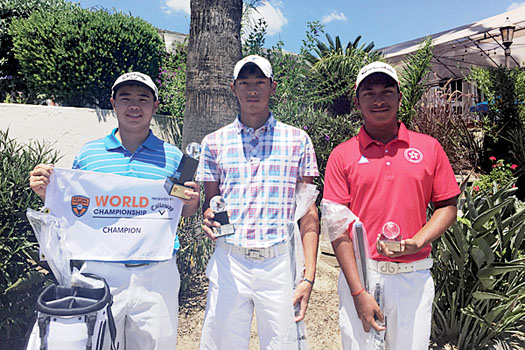 D'Souza, who is in the USA as part of the HKGA's annual junior summer tour, compiled rounds of 72, 69 and 72 to finish just a shot behind China's Jin Zihao, who defeated Chinese Taipei's Wang Wei-hsuan in a sudden-death play-off.
The event proved to be a success for Hong Kong players in general, with Cyrus Lee claiming second place in the Boys 11-12 age division and Wong Lok-yin clinching victory in the Girls 11-12 division.
Written by The Editors
Photography by HKGA
Click here to see the published article.