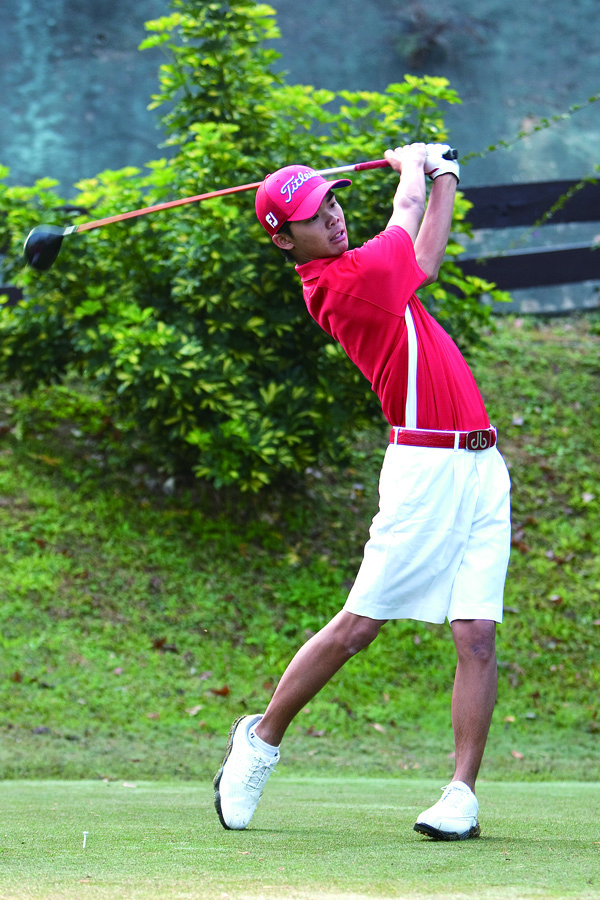 How would you describe your golf game and personality?
I am quite easy-going and open to new ideas and challenges. What I believe in is simply "just do it". If you over think, your performance will suffer. As I have progressed through my golfing career I have learnt that, and therefore I try to keep things simple and just go out there and do it.
What are you thinking about when you are playing a competitive round of golf? Are you relaxed and talkative, or are you focused and silent?
To be honest, I am a very talkative person. I talk a lot while practicing, and I always try to keep things fun and interesting. Because when you are having fun, you will try harder and improve faster. During a competitive round of golf I still try to have fun, and just relax and try not to put too much pressure on myself. I do this by really focusing on my tournament strategy and by staying in the moment, focused only on the shot I am about to hit.
Are there any experiences in particular that you believe have contributed to the golfer you are today?
Meeting top tour pros has given me the chance to receive advice and further develop my potential. They also have given me a lot of encouragement. When you think like a pro, you will play like a pro.
Which top tour pros are you referring to?
I have been fortunate enough to meet quite a number of tour pros from all around the world. One of my closest tour friends is Thai star Thongchai Jaidee. We hang out every time he is in Hong Kong. He talks to me and tries to offer me advice about my golf, what he thinks I need to do to take it to the next level, and what some of my possible options are in my golfing career. We talk about everything else in life too. I really appreciate him taking the time to talk with me whenever he visits, and I really admire everything he has accomplished.
Pages