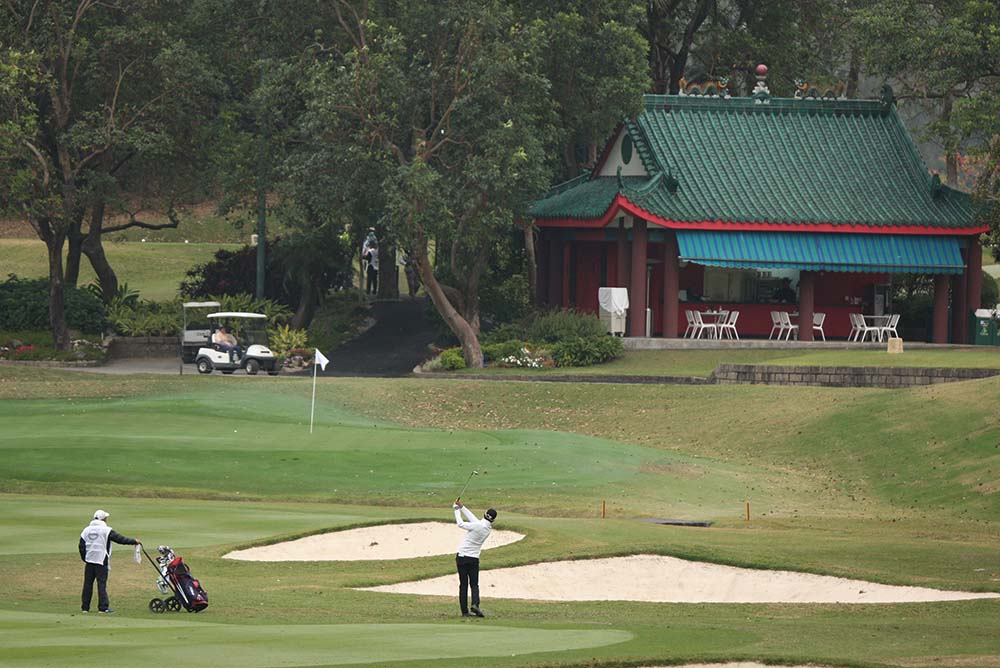 In the Hong Kong Close Amateur Championship one of our HKGA young guns, Leon D'Souza, scored a new course record of 61 at the New Course of the Hong Kong Golf Club with 10 birdies on his card.  He went on to win the tournament (61-73-69-67) and booked himself a spot at the UBS Hong Kong Open later in the year.  

Turning 19 this May, Leon joined the HKGA as a Junior Squad member since 2009.  He started his competition from the age of 12 and won his first ever championship four years later in the AmBank SportExcel International Junior Championships.  Leon seemed to be overshowed by some of his teammates in recent years but this cool-headed young man kept his head down and worked tirelessly in polishing his skills with the HKGA coaches.  People say 'every cloud has a silver linings' and this is a true reflection of Leon. 
When the spotlights are on D'Souza, we should also be proud of the other squad members' encouraging performance in the same tournament.  10 out of the top 12 finishers are from the HKGA national squad.  I am very delighted to see our investment over the years in the HKGA junior development programme is starting to bear fruits.  
If we trace further down the roots. we could see another layer of teenagers are already in the pipeline.  With current players such as Leon D'Souza, Terrence Ng, Wu Sho Wai, Taichi Kho, Chris Mun, Chloe Chan, just to name a few, marrying the up and coming second tier players, they will make a strong force to represent Hong Kong in the 2020 World Amateur Team Championships.  The HKGA has plans to enrich its junior development programme in the coming years by stepping up our coaching, such as lowering the player/coach ratio to achieve better quality training, better use of sports science supports that are available in the territory, widen player base to channel young talents into the sport…etc.  The supports from the various golf clubs in Hong Kong by providing tee times for national squad members to practice has unarguably proved to be a vital part for the young players to fast track to a higher level.
Click here to see the published article.