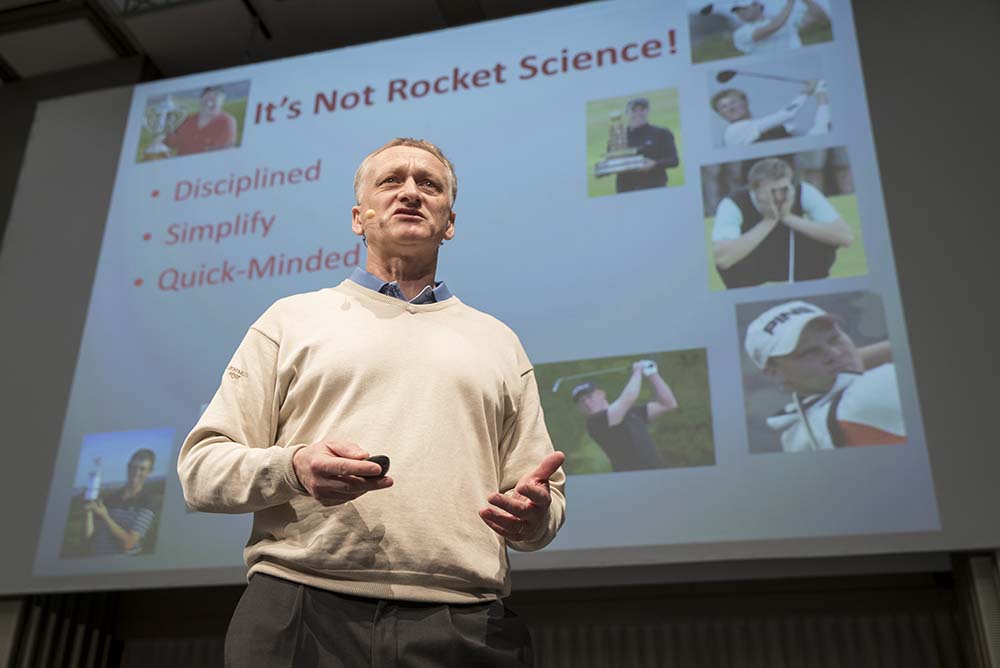 Louie Chan: How would you conclude your third trip to Hong Kong?
Dr. Brian Hemmings: The receptiveness of Hong Kong players to psychological support work has been excellent. I can see there is a developing base of talent, with very good attitudes to learning and development. I feel this bodes well for the performance of HKGA players in years to come.

LC: How do you profile top players? What are the common qualities they all share?
BM: Early in my career I would have used a set prof iling system. However, after 25 years of working, I now simply listen to and observe players. I did some research with a South African company a few years ago that 'benchmarked' certain qualities. Whilst all players have individual traits, the research showed that the best players had high levels of discipline, kept their approach to the game very simple, were quick-minded, took responsibility for their games, and were very resilient.
LC: How importance of discipline in developing elite golfers? Can you give us some examples of top players you have worked with?
BM: It sounds obvious that high levels of self-discipline are required to succeed. In my experience, the best are also very good at taking discipline from others too. Those 'others' are usually their coaches. You see this time and time again with top players, they are very clear about who they listen to, and are very disciplined in following instruction when working on their own.
Pages
Click here to see the published article.