HK Juniors Enjoy Summer Tour Success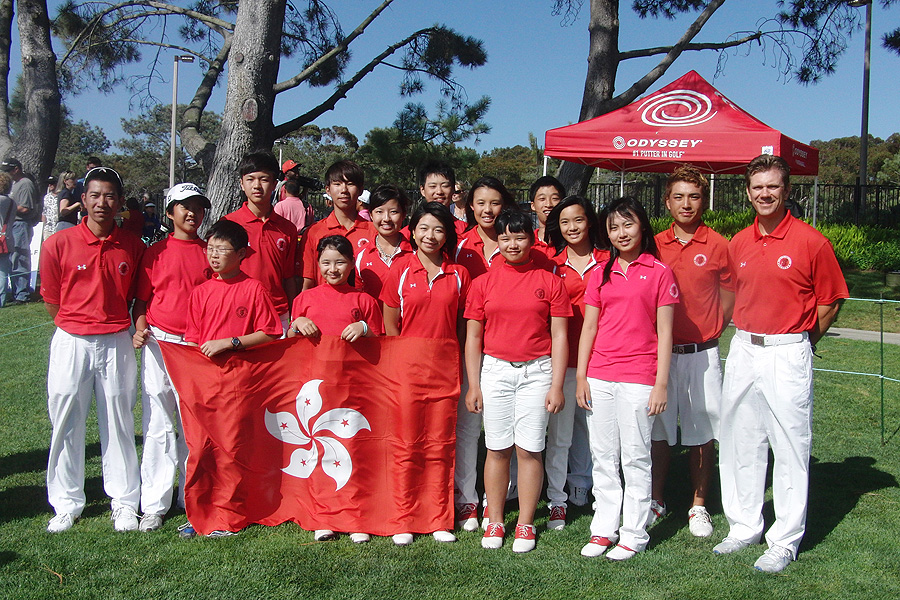 Even discounting Tiffany Chan's remarkable result at the Callaway World Junior Championship (see page 40), the junior summer tour of the United States saw some notable performances by Hong Kong golfers.
At the World Junior Championship, held in San Diego, Kitty Tam put in a wonderful display to finish in a tie for sixth in the Girls' 13-14 age division following her three-round total of three-over par. Tam had shown her form a week earlier at the San Diego Junior Masters, where she finished in second place, just one shot behind the winner.
There was success, too, for James Inge, who finished in a tie for 14th in the Boys' 13-14 age bracket at the Junior World. Inge closed with a memorable one-under 71 at Riverwalk Golf Club to end the tournament on a score of 219, three-over.
Steven Lam showed a welcome return to form at the SCPGA Jack Kramer Memorial tournament in early July by carding three solid rounds to finish in fifth place on one-under 215, just four shots back of the winner. Jackie Chan (224) placed 12th.
Terrence Ng, meanwhile, proved what a consistent player he has become by claiming victory in the Boys' division at the College Golf Combine - West Combine, which took place at Oak Valley Golf Club a week later. Seventeen-year-old Ng fired rounds of 71 and 69 to take the title in fine style. Jackie Chan (fourth) and Shinichi Mizuno (tied fifth) also impressed.
In the Girls' division, Tiffany Chan bounced back from an opening 77 with a 69 to place fourth and Mimi Ho put in consecutive 74s to end the event in a share of sixth.
Pages
Click here to see the published article.