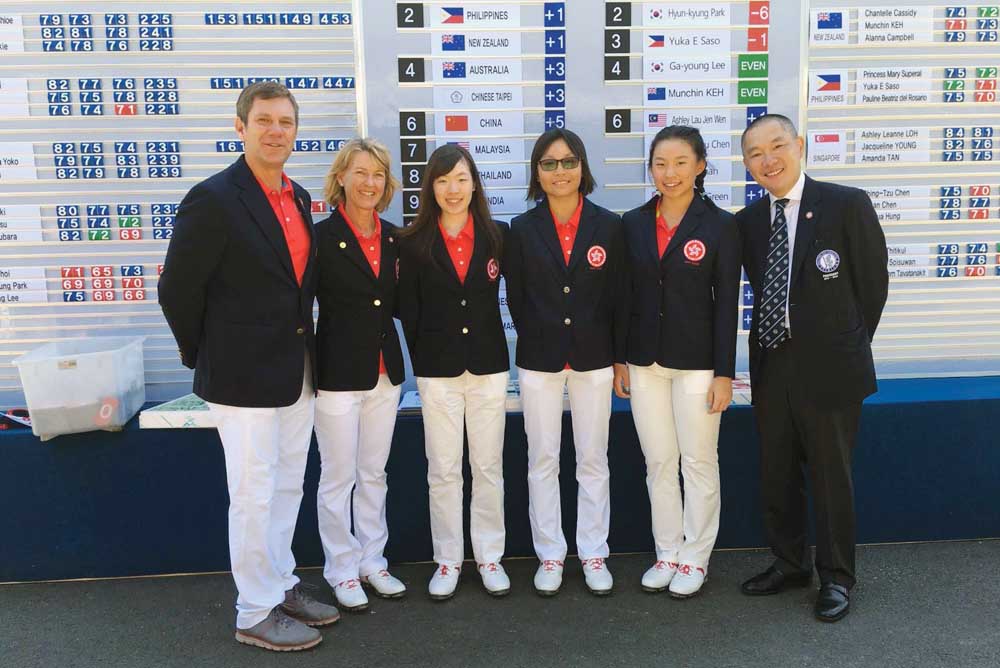 The tournament, which was held at the Hong Kong Golf Club In 2015, was won by the host nation in convincing style, but it was the play of the Hong Kong trio of Chloe Chan, Emily Leung and Virginie Ding that gave National Coach Brad Schadewitz most encouragement.

Chloe, aged just 12, fired consecutive rounds of 73 after opening with a 79 to finish on a threeday total of 225, nine-over-par, to finish in 25th place in the individual standings. Emily, 18, was three shots back in a share of 27th, whilst 13-year-old Virginie finished 40th.
The team placed 11th, as Korea, which have won all but one of the last 10 editions, romped to a comfortable victory. Australia pipped the Philippines for second spot on countback.
Park Hyun-kyung from the hosts won the individual event on a total of 208, eight-under-par.
"The team was great," said Schadewitz. "All three girls were Queen Sirikit Cup rookies - many of our players were unavailable for selection due to college commitments in the US - so we really wanted them to enjoy the experience of playing for Hong Kong. They sure did that and they played some very good golf too.
"The team bonded really well and had great fun all week. Chloe seems to get better with every round she plays; Emily showed a lot of maturity and game management in grinding out some good scores, even when her swing was a bit off; while long-hitting Virginie had some really good rounds going but just struggled on one or two
holes each day.
"All in all I'm extremely proud of the way the girls played, the way they represented themselves and the way they represented Hong Kong," added Schadewitz.
Click here to see the published article.