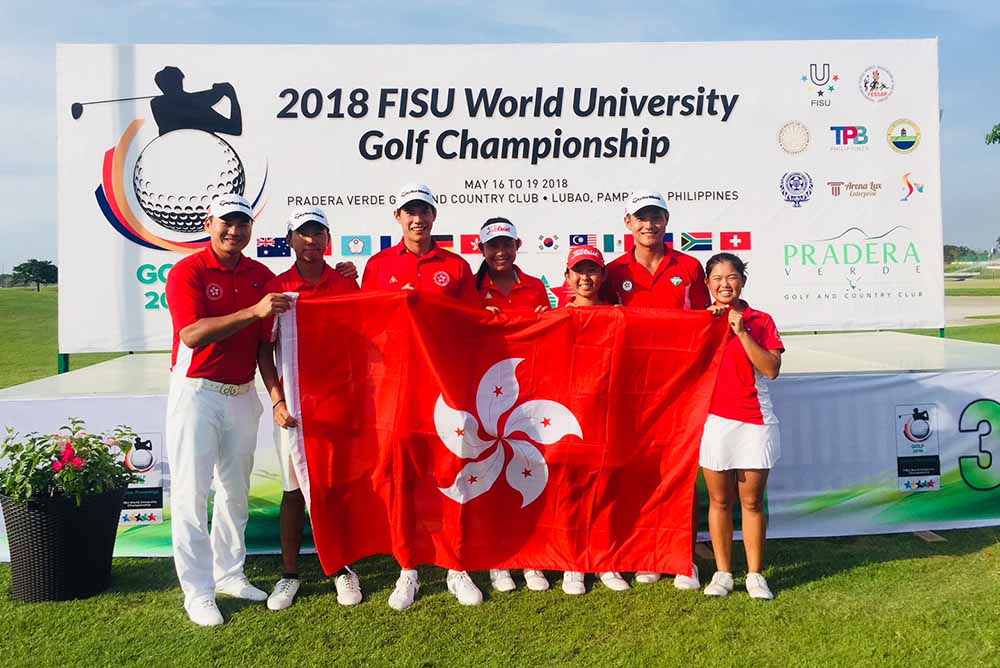 The Men's team played great at the Pradera Verde Golf Club in the Philippines throughout the week. They were tied 1st after the first round and put themselves in a good position going into the final day to content for a medal. But it was unfortunate that they missed out a medal by just one shot.

Jonathan Lai and Matthew Cheung finished tie 8th. Lai shot 71, 72, 73, and 71 throughout the week.  And Cheung Matthew shot 70, 75, 71, and 71 played 3 out of 4 rounds under par. Terrence Ng finished 12th.
"On the last day the score was quite low for all the teams, I'm proud of my guys on the way they played, it was difficult to play in this environment but they all handled it well. We were 10 under in total with 3 holes to play. We end up playing the last 3 holes 4 over and missed out getting the bronze medal by 1 shot. It was unfortunate, but I hope they learn from this experience and help them be a better player for future events," said Tim Tang, High-Performance of HKGA.
The Women's team were in 2nd after the first round leading by Isabella Leung's 73. They were tie for 3rd going into the final round. Leung had a great week finished with 73, 71, 75, 74 and tied 5th. She was leading the tournament after 36 holes. Michelle Cheung and Jasmine Chee finished 15th and 18th respectively.
"This week was definitely an emotional rollercoaster. For the ladies' team and individual, we were in top 3 for the first 3 rounds but we ended up 4th as a team. It was very hot throughout the week and the course set up was very challenging. The teams ahead of us were Korea, France and Taiwan. I was very proud of our girls. It was not easy to be in contention for a medal for all four days. This week was great experience our players and hopefully we can do better next time," added Tang.
For more information about the 2018 WUGC, please visit https://wugc2018.com/.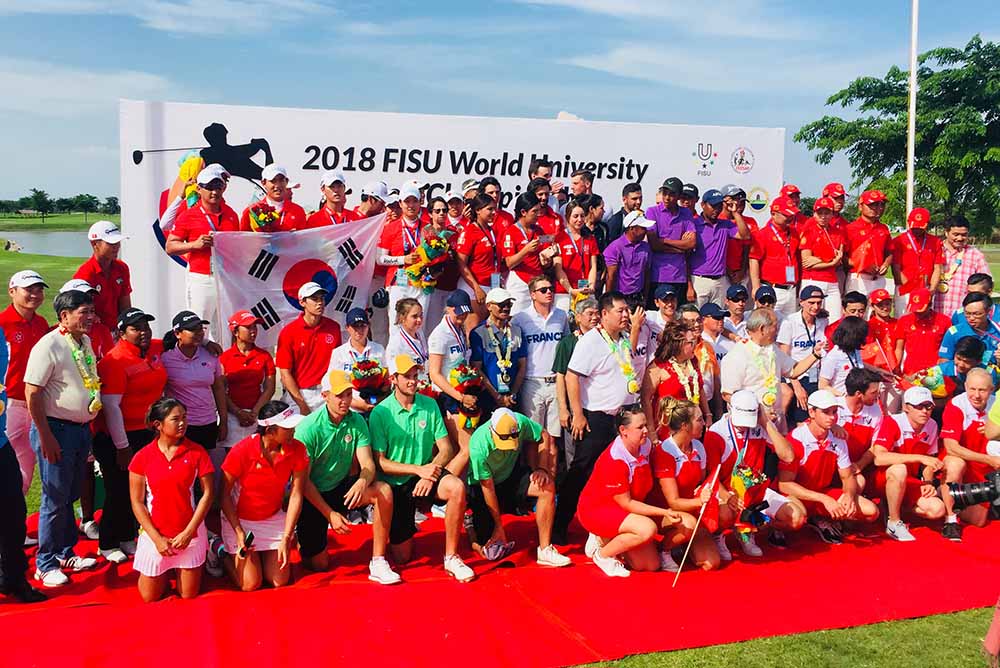 Click here to see the published article.