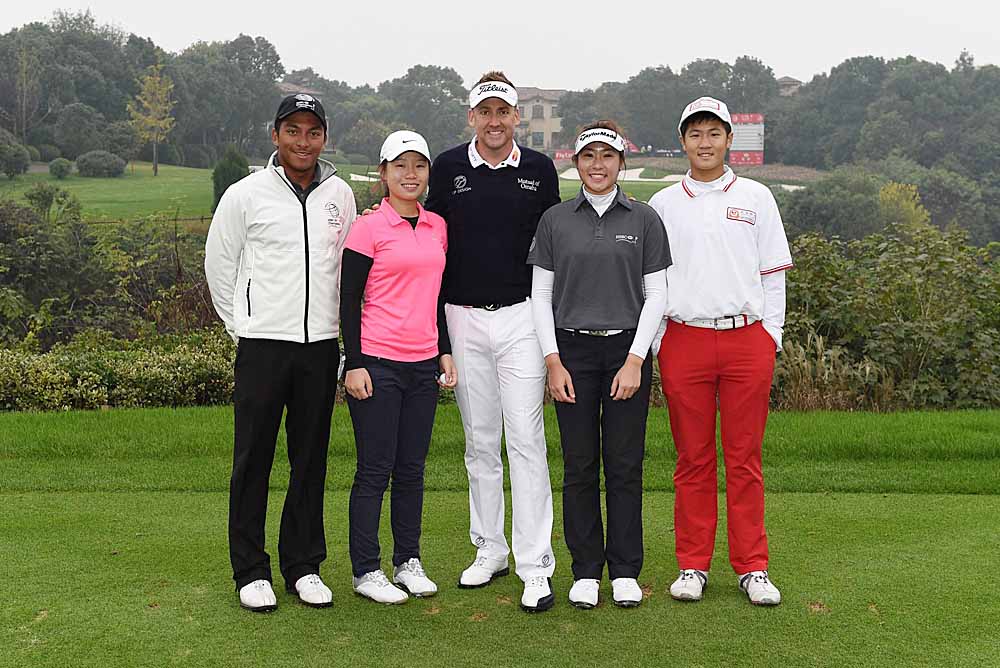 Golfers from the HSBC China Junior Golf Program and HSBC Hong Kong Junior Golf Programme in partnership with the China Golf Association (CGA) and Hong Kong Golf Association (HKGA) respectively were invited by HSBC to relive their dreams of playing at the iconic golf course.
Speaking about the week's events, Hong Kong's Leon D'Souza, 17, said, "This week has been amazing. To see all my golfing heroes play so close to home is truly inspiring for me. I have loved every second of this week. Getting to play on the course both today and last Wednesday at the Pro-Am – including playing a hole with Jordan Spieth - was truly a dream come true. "

Many of the young golfing rising stars were inspired by their local 20 year old sensation Li Haotong - a graduate from the HSBC China Junior Golf Program. He had excited the crowds all week and had come within touching distance of victory, finishing joint seventh for the tournament – the highest any Chinese golfer had ever finished in Asia's largest tournament.
12-year-old Tian Lyu, do volunteer this week from CGA - HSBC China Junior Golf Program, said "I want to be the next Li Haotong and one day challenge the world's best players like he does. His golf this week was incredible. I believe I have what it takes and would one day love to win the gold medal for China at the Olympics."
HSBC, who has invested in grass roots golf for the last decade, launched the HSBC Hong Kong Junior Golf Program this year, which alongside the CGA - HSBC China Junior Golf Program aims to provide a sustainable long-term structure and framework upon which the future of Chinese golf is being built.
Other recent graduates of the CGA - HSBC China Junior Golf Program include Guan Tianlang who, aged 14, stunned the golfing world when he became the youngest ever golfer to make the cut at a major at the 2013 Augusta Masters and Jin Cheng, who created waves within the game by winning this year's Asia-Pacific Amateur Championship in Hong Kong at the tender age of 17.
HSBC's Global Head of Sponsorship and Events Giles Morgan said: "I think what this week has shown more than anything is that golf in China and Asia is on the rise. 'Asia's Major' has produced a wonderful tournament and the crowd support and engagement has been a joy to witness. Seeing these young golfers play with such skill and style around this very challenging course was the icing on the cake. HSBC is incredibly proud to be playing some part in developing these rising stars in the region. Let's hope Li Haotong's amazing performance this week continues to inspire more and more to take up the game and drive the next generation of golfers in Asia."
Click here to see the published article.