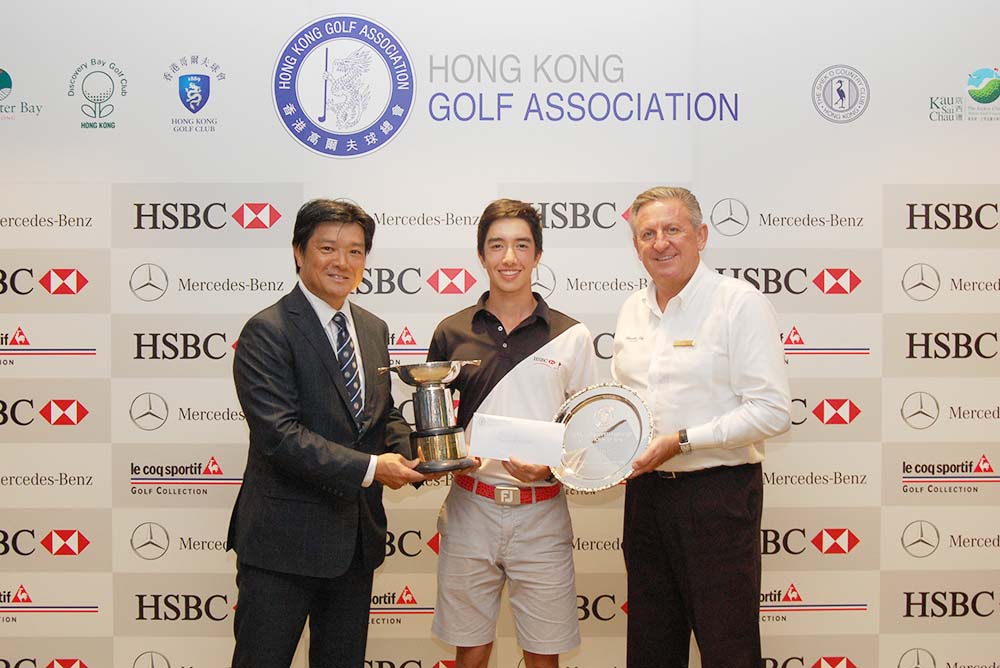 A field of 90 amateurs from 12 different countries have participated in the tournament at The Clearwater Bay Golf & Country Club. Unfortunately, due to the inclement weather (T8 Typhoon Signal), only one round of 18 holes was possible, with the final day a complete washout. The overnight leader, Yannick Artigolle scored 68 to become both the Overall and Open Amateur Champion. Yannick won by just one shot over Chan Yu Wei from Chinese Taipei and another local talent Taichi Kho, who tied for 2nd place. Philippines' Mark Tan carded 72 to become the Mid Amateur Open Champion. Tan was just one ahead of Amish Jaitha from India and former HKGC Captain John Ball, who tied for 2nd place with 73. Four other Hong Kong Mid Amateurs scored 74 and tied at 4th place, including Jeffrey Wang, Stuart Murray, Douglas Williams and Andrew Tsui.
Leading Final Scores:
Open Amateur Division: 68 - Yannick Artigolle (HKGA), 69 - Chan Yu Wei (Chinese Taipei), 69 - Taichi Kho (HK - DBGC), 69 - Tsai Kai Jen (Chinese Taipei), 70 - Delon Hau (UK), 70 - Lou Tan (HKGA), 70 - Leon D'Souza
Mid Amateur Division: 72 - Mark Tan (Philippines), 73 - Amish Jaitha (India), 73 - John Ball (HK - HKGC), 74 - Jeffrey Wang (HK - HKGC), 74 -Stuart Murray (HK - HKGC), 74 -Douglas Williams (HK - HKGC), 74 - Andrew Tsui (HK - HKGC)
Click here to see the published article.